Andrea Mrozek | Faye Sonier | Jennifer Derwey | Deborah Mullan | Natalie Hudson Sonnen | Véronique Bergeron de Grandpré | Brigitte Pellerin | Patricia Egan| Raji Shankar | Rebecca Walberg | Dr. Sheryl Alger | Tanya Zaleski | Teresa Fraser | Johanne Brownrigg | Lia Mills| Jakki Jeffs | Tabitha Ewert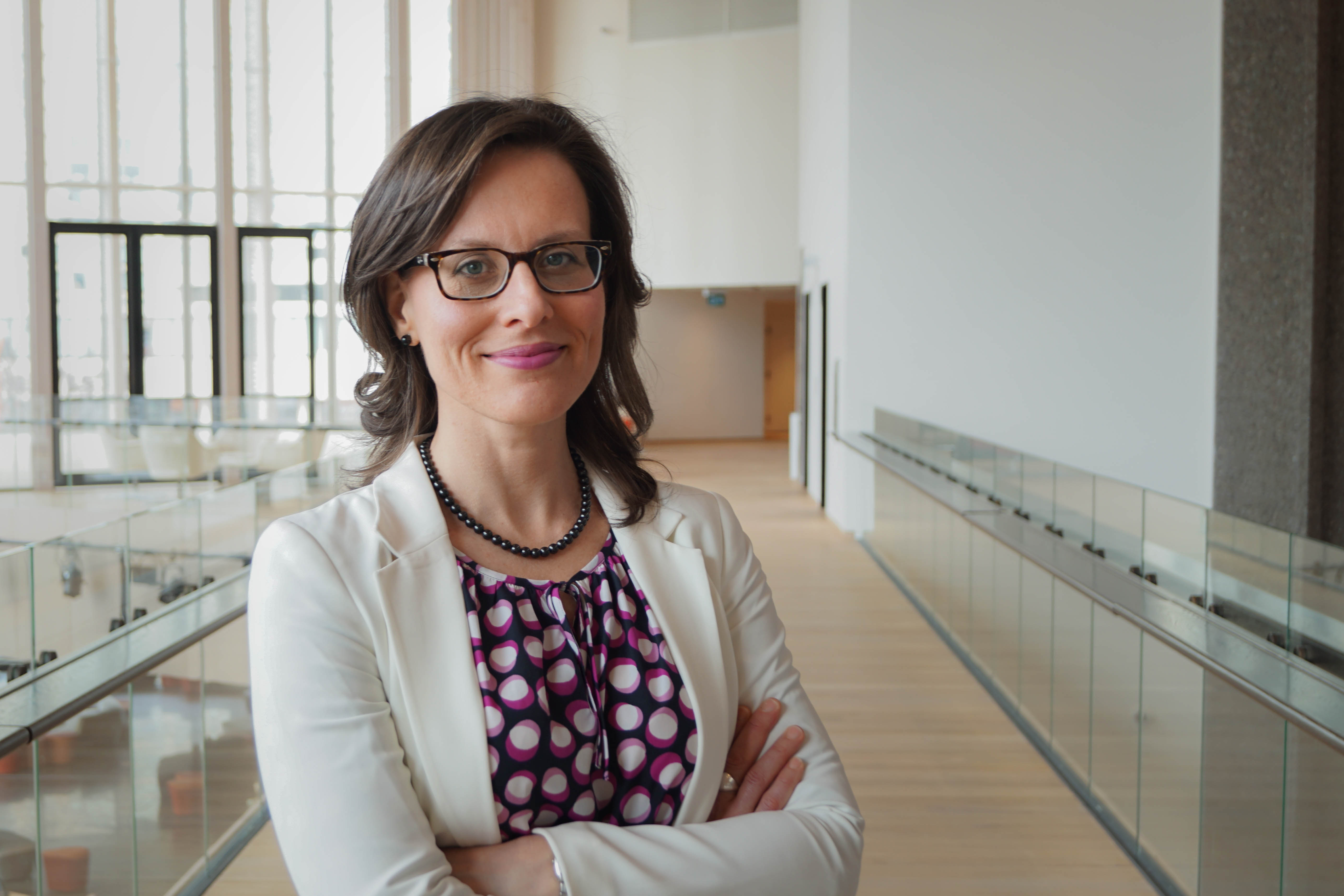 Andrea Mrozek
Contact Andrea
Andrea Mrozek grew up in Toronto.  She was a student at Havergal College and the University of Toronto, for her high school and undergraduate education respectively.  Andrea went on to complete a Masters degree in history also at the University of Toronto, with a special focus on Holocaust studies and modern Europe. As a student she lived in Berlin for one year, and after completing her degree she returned to Europe to live in Prague, where she worked as a reporter.
Back in Toronto, Andrea worked for two years in corporate communications.  A desire to return to the world of writing and ideas lead her to pursue internships at Toronto Life magazine and at the Fraser Institute.  She then moved to Calgary to work as associate editor at the Western Standard. Her articles appear in newspapers across the country and she comments frequently in national media on life and other topics.
So why ProWomanProLife? Andrea believes that strong, confident women are pro-woman when they are pro-life, and that being pro-life is a compassionate and pro-woman stand. A woman's presence on this issue is imperative, so that young women can look up to female role models who understand the culture and climate we live in.
Her ultimate, long term goal – no secret agenda here: To create a Canada where demand for abortions dwindles and decreases until there's none left, not because it was forced upon anyone but because that is what women choose.
Andrea concluded almost ten years at the Institute of Marriage and Family Canada as Executive Director, when the IMFC merged with Cardus. Today, Andrea is Senior Fellow with Cardus Family.
_____________________________________
Jakki Jeffs
Was born, raised and educated in England. She has been married to Paul for 53 years and they have two grown children, Lisa and Robin. The Jeffs family emigrated to Canada in 1983 having spent time living and working in Bahrain, Iran and Japan before finally settling in Canada. Jakki spent the first five years in Canada supply teaching in Guelph, Ontario where the family still reside and was then hired as Executive Director of Alliance for Life Ontario in 1989 a position that she has held ever since. Jakki has made numerous presentations to government committees on pro-life and pro-family issues at federal, provincial and municipal levels during her service to Alliance for Life Ontario. As executive director of AFLO she has prepared 31 annual conferences which have brought exciting and informative speakers to Canada. On behalf of the affiliate member groups of Alliance for Life Ontario, Jakki has spoken on TV, radio and social media platforms and researched and prepared 5 AFLO websites the latest being www.abortionpillreversal.ca The AFLO provincial office has run 11 television media campaigns and the latest campaign was carried out via social media at the request of our affiliate member groups.
She has been honoured to work with some wonderfully talented people over the years and together they have been a voice for the most vulnerable in our province and a stumbling block to those who do not respect the dignity of human life from its creation until death.
_____________________________________
Tabitha Ewert
Tabitha Ewert grew up in the lower mainland of British Columbia where she completed her undergraduate degree in business administration from Trinity Western University and her law degree from the University of British Columbia. After finishing her studies, she move to Ottawa to work as legal counsel for We Need a Law whose mission is to equip Canadians for pro-life action and encourage political leaders to advocate for laws protecting pre-born children.
In that role Tabitha presents to Canadians on how to engage with our political process in order to pass pro-life laws, engages with the media, meets with politicians, and argues in court for the merit of expressing pro-life viewpoints. She also writes draft laws and policy recommendations that work towards the protection of pre-born children. She is troubled by the harm done to pre-born children in this country and she is deeply concerned with the myth that women can only succeed if they have the ability to end the life of their children.
_____________________________________

Faye Sonier
Contact Faye
Faye Sonier grew up in Northern Ontario where she spent her youth horseback riding and camping. She moved to Ottawa for her university studies and never left. She and her husband now call Ottawa home.
During her undergraduate studies, Faye worked for politicians and policy analysts, discovering a passion for public policy and the law. She went on to study law at the University of Ottawa. She practices constitutional and human rights law, with a special focus on freedom of religion and sanctity of human life issues. She has participated in interventions before appellate courts and the Supreme Court of Canada, engaged with Parliamentarians and national groups on public policy matters and made submissions to government.
When her mother was pregnant with her, she was asked if she wanted to abort Faye due to certain medical circumstances. "My mother chose to carry me to term," relates Faye. "I remain forever grateful to both my parents." When her mother shared that experience with her a few years ago, it had a significant impact.
"I began to examine the abortion issue from a new perspective. My mother's experience – it being my own as well – made the issue personal. I needed to better understand abortion as a woman and as a lawyer." What she learned drove her to become a passionate pro-life advocate.
"Canadians are talking about abortion. But a national discussion of this issue will be more fruitful if it is one that is based on facts and accurate data. For too long, the Canadian abortion debate has been based on the American experience, or on myths and stereotypes. I want to provide friends, family and the public with accurate information about abortion in Canada. With good information, we can make better decisions and have reasoned conversations."
_____________________________________

Jennifer Derwey
Jennifer Derwey grew up in Kenai, Alaska and later moved to Washington State in 2000 to begin her Bachelor's Degree in English. During this time, Jennifer would have considered herself pro-choice. "I was pro-choice from a place of love. I loved my fellow woman, and I didn't want her to suffer. I knew that abortion was not for me, but I felt I could understand why someone would have one." When a close relative confided in Jennifer about her abortion, she began to think differently. "I saw her as a hurting victim. There was no choice in her story, only pressure and fear. And I thought, 'maybe choice is a myth'."
In 2002, Jennifer moved to Ireland and attended The Open University where she completed her degree. She also met her now husband. While abroad she focused on fundraising with Chernobyl Children's Lifeline, a charity organization that brings children affected by the radioactive fallout of the 1986 nuclear disaster to Ireland for medical care and recuperative breaks.
It wasn't until immigrating to Nova Scotia in 2007 that she became involved with the pro-life movement. After research about military rape in the Democratic Republic of Congo, Jennifer began to question the validity of so-called therapeutic abortion for victims of rape and incest. "It seemed to me that western funding for abortion in the Congo was only going to further the systemization of abuse that imprisoned these women. The stories and images haunted me until they changed my mind on the last holdings of my pro-choice upbringing," says Jennifer. She goes on to say, "Mattie Brinkerhoff said it best, 'When a man steals to satisfy hunger, we may safely conclude that there is something wrong in society—so when a woman destroys the life of her unborn child, it is an evidence that either by education or circumstances she has been greatly wronged."
After finding ProWomanProLife, she was encouraged to contact her local pro-life organization. "ProWomanProLife was such a breath of fresh air. It gave me a confidence I hope to be part of passing on." Jennifer is now a board member for the Campaign Life Coalition Nova Scotia and a recent member of Feminists for Life of America. She lives in Dartmouth, Nova Scotia with her husband and their two young daughters.
_____________________________________
Deborah Mullan
Deborah was born in Seattle, Washington and lived there through high school until attending Western Washington University in Bellingham, where she received her Bachelor of Music in Music Composition. She then worked for a wireless telecommunications company and railroad testing software for four years. In 2008 she married a Canadian sailor. Seven months after the wedding, she quit her job and moved to Victoria, BC, to live with him. In March she finally secured a very part-time job as the office manager for the Victoria Right to Life Society. Outside of that she spends her time writing music, singing, playing trombone, dancing, and entertaining their west highland terrier, Islay.
Unlike many others on the PWPL team, Deborah has been pro-life since childhood. Throughout elementary school her family worked with the local crisis pregnancy centre. Young pregnant women came into her family home and lived there. Deborah recalls writing a report in high school on the many reasons women have abortions. "I learned just how anti-woman it was and it strengthened my resolve in the pro-life movement," she recalls.
Having been a friend to many young women who became pregnant and carried their baby to term in high school and university, she knows that anybody can make a choice for life and become a stronger woman for it. Many of these women still inspire her every single day, years later. She believes that respecting and supporting women who make that choice is one of the many things it means to be pro-woman.
Deborah is currently adjusting to her new life in Canada, but thinks it is a great country. ("It's pretty hard to complain about the weather in Victoria," she adds.) She and her husband have two children.
___________________________________
Natalie Hudson Sonnen
Natalie Hudson Sonnen might be called a citizen of the world, to the extent that she has a hard time expressing exactly where she hails from.  She was born in Johannesburg, South Africa, but moved to Vancouver at age six and remained there for most of her youth, except when she was training in San Francisco for a career in ballet. At 18 she moved to Winnipeg to dance in the Professional Division of the Royal Winnipeg Ballet.  After a couple of years, she began to discover that there was more to life than dance, and moved home briefly before taking up a four year Bachelor of Arts degree at a Liberal Arts college in California.  She has since lived in Vancouver, San Diego and Toronto. In 2009 she moved to Rome, Italy where she obtained her Licentiate (read Masters) in Social Communications, and where she met and married her husband. They now live in Vancouver, British Columbia.
"I had a kind of epiphany when I left the world of ballet.  I had a sudden overwhelming sense that there was truth and that my mission in life was to discover it.  That, I believe, was a real turning point because I began an intense time of study that took me to California where pretty much all I did for four years was read the Great Books."
Natalie's passion for learning led her into teaching.  She taught high school for five years in Vancouver and San Diego.  "At this point I wanted to expand myself more and so I did a post-graduate degree in Management which then led me into the non-profit world."  Natalie moved to Toronto and worked as the executive director for Toronto Right to Life for five years. "The abortion issue has always been close to my heart," she says.  "From the moment that the concept of abortion was revealed to me as a child, I felt deeply moved to do something about it."
A real-life experience solidified her resolve to bring about a change. "I think it was just before I moved to California that a co-worker at a part-time job I had got pregnant. It was only after her suicide that I learned that she had had an abortion. I couldn't help but think that the two incidents were inextricably linked. It was so utterly tragic and so unnecessary."  Natalie wants to help women in an untimely pregnancy know that this does not have to mean "the end", and that true happiness is found in so many unexpected and surprising places. "There is always hope. Abortion means despair, the loss of hope but that can be overcome. Gold is tested in fire, and the best people often come through the most difficult situations.  That is what I feel we need to share with those who are abortion-minded."
Natalie is now the executive director of LifeCanada, a national pro-life organization based out of Ottawa.
Besides working in her chosen field, Natalie loves to remain active and has recently taken to cross country skiing. "My ballet has always stayed with me, which is why I love to be active in sports, yoga, and of course dance, whenever I get the opportunity."
_____________________________________
Véronique Bergeron
Véronique Bergeron was born in Ottawa and was raised in the National Capital Region.
She graduated from law school at the University of Ottawa in 1999 with a civil law degree (LL.B.) She holds a Master's degree in Law (L.L.M.) with a specialization in bioethics from McGill University. Her LL.M. thesis looked into the shared decision-making model in neonatal intensive care and her research interests are neonatal and obstetrical ethics, feminist approaches, informed choice and women's health policy. She is particularly interested in using feminist scholarship to study forms of sexual exploitation not generally addressed by mainstream feminist approaches such as abortion, sterilization, cesarean sections and cosmetic surgery. Her work has been published in Bioethics and in the International Journal of Feminist Approaches to Bioethics.
Bergeron got pregnant with her first child at 21 while in law school. "As soon as the little line turned blue, it became clear that what I thought would be a no-brainer – abortion — was really excruciating," says Bergeron. Another formative influence was the complete and utter disbelief of her peers that she would do something so stupid as to "keep" the baby and ruin her professional life. "That's when I realized that women may have been liberated but liberation was achieved by excluding their reproductive abilities. I advocate for a complete liberation of women that includes the fact that they bear and deliver children."
Bergeron believes that equality is not achieved when women need to undergo such an invasive and damaging procedure to gain equal footing with men. She joins ProWomanProLife because she wants to change the system.
Véronique Bergeron also teaches biomedical ethics to Masters students at St-Paul University in Ottawa. She loves to write and talk and hopes to do both for a living someday. She lives in Ottawa, has nine children, including twins, two cats and a German Shepherd. She also blogs at her substack page.
_____________________________________
Brigitte Pellerin
Brigitte Pellerin was born in Quebec City a few weeks after t
he October crisis. After an eclectic career path from flipping burgers to selling shoes to waiting tables to running retail stores, she received a 7th degree in music (piano) from Université Laval in 1985 and a law degree (ll.b) from the same institution in 1996. And then became a freelance writer.
Her articles and columns have appeared in Canadian newspapers including the Ottawa Citizen, the Montreal Gazette and the National Post, magazines such as Western Standard and Reader's Digest, and webzines like Le Québécois Libre, Mercatornet.com and C2C: Canada's Journal of Ideas. Her books include Épître aux tartempions: Petit pied de nez aux révolutionnaires de salon, Le National-syndicalisme and Down the Road Never Travelled.
She refuses to be called a feminist but has never let her gender limit her ambitions. Being a woman is not a curse, so why insist on trying to behave like a man?
Brigitte is not so much pro-life as anti-casual-abortion. It always bothered her greatly that many of the girls with whom she grew up seemed to think having an abortion to "erase" a mistake was no big deal, and some went for a second, third or even fourth abortion with less consideration than they devoted to their choice of salad dressing. Her goal is not to make abortion illegal but to challenge the assumption that abortion is just another birth-control method, and while she's at it, to challenge the assumption that not considering abortion just another birth-control method is somehow retrograde and misogynist.
Brigitte lives in Ottawa where in June 2007 she received her second-degree black belt in karate. She trains with Domenic and Fortunato Aversa at their Douvris Martial Arts dojo.
_____________________________________
Patricia Egan
Patricia Egan was born in Saskatchewan, but has lived for the past 15 years in Toronto's west end. She completed a bachelor's degree in history and French at Trent University. She went on to get a bachelor's degree in both civil and common law from McGill University.
After graduating from law school, she worked on Bay Street, including six years of part-time work in the legal department of a "big five" Canadian bank. During this period she also had five children. "Contrary to what one might expect from the corporate world," she says, "they were very good to me as a working mother."
Trish "retired" from the practice of law in 2006.  Since then, she has "a life of leisure" with her five kids (ages three – 11) and teaches a Canadian history class to the grade seven and eight class at her daughters' school.
Trish came to be pro-life inadvertently through CBC radio. She recalls her mother listening to the coverage of the first Morgentaler trials on the CBC. When Trish asked what it all meant, she was completely horrified by her mother's explanation. "And for some reason," she says, "that reaction survived seven years of post-secondary education and remained an ongoing concern."
The issue took on a new immediacy for Trish when her youngest daughter was born with Down Syndrome. "My husband and I encountered people who viewed my daughter as someone who had somehow slipped through the cracks of responsible health care and decision making," she says. "We realized we are facing a world where people like her might not exist and that there is an ethos of human life positing this would be a good thing."
At the same time, her daughter's birth opened up a whole new world of kindness and charity and natural virtue, she says. "I discovered seeing those perceived as 'weaker' can draw out a kind of charity in the human spirit, a charity that is profoundly moving. In my opinion, each abortion eclipses an opportunity for someone to exercise such charity, and that is a second loss."
Hanging outside her kitchen door is a poster with the words "Keep calm and carry on" – these posters were printed up by the British government in 1940 and stockpiled in anticipation of a Nazi invasion. "There's something that I love in that story and having the poster on hand reminds me to, um, keep calm and carry on.  Can't put it much better than that," she says.
_____________________________________
Raji Shankar
Raji Shankar was born in West Bengal, India and moved around the country before finally settling in Chennai (previously known as Madras). She completed her Bachelor of Science at Meenakshi College – Madras University and went on to do a Masters of Science in mathematics.
Married at 21 and a mother at 23, she was a stay-at-home mom until she immigrated to Canada in 1993. She then obtained a degree in actuarial science from the University of Toronto.
Raji has accompanied two friends to the clinic for abortions, once in India, once in Canada. In India, a married friend had an abortion because the child was conceived in what is called an "inauspicious month"— this might bring bad luck to the child, and indirectly to the family.
In Canada her friend, already the mother of two children, became unexpectedly pregnant and did not want to have a third. "I think both women thought abortion was the only answer," says Raji.
It was the second time around that Raji seriously struggled with the issue. "I remember feeling helpless. I wish I could have made a difference, offered real choices to change her mind," she says. Her desire to participate in ProWomanProLife stems from a desire to help women. There is no "undo" button when decisions this critical are made, she says. "I personally feel that people are not thinking of the life that they will not be bringing into this world."
She currently lives and works in Toronto as a business analyst for one of Canada's largest benefits consulting firms.
_____________________________________
Rebecca Walberg hails from Ottawa. She did an undergraduate degree in history with a minor in applied math before completing a Masters degree in political history at the University of Manitoba, focusing on the political and military history of the Third Reich.
Back in high school, Rebecca was thoroughly indoctrinated to believe abortion was a woman's right, and furthermore, that anyone who said otherwise was trying to oppress women. Her views began to change, ironically, when she volunteered at a women's clinic. "My eyes were opened to the realities of abortion," she says, "because in spite of the rhetoric, most of the women there who chose to abort an unwanted pregnancy weren't in extreme distress, hadn't taken stringent precautions to avoid becoming pregnant, and had always relied on the fact that abortion was available as a backup method of birth control."
Rebecca thinks the promise that access to abortion would give women more independence and make them less vulnerable to abuse was, decades ago, somewhat plausible. Today, however, Canadians live in a culture in which abortion on demand has made every child not a wanted child, but rather a potentially disposable child.
She believes ProWomanProLife represents a chance to bring a new voice to the issue of abortion in Canada, by raising grassroots awareness and not by forcing legislative change. "Trying to use laws or courts to change people's minds about this is not only ineffective, but actively harmful, in that it polarizes society and rewards extremism," she says.
She has finished another Masters, this time in public administration. Her thesis examined public funding mechanisms for health care. Today Rebecca has finished a PhD in military history, and is the mother of three boys.
_____________________________________
Dr. Sheryl Alger
Dr. Sheryl Alger was born in Edmonton, Alberta where she completed a Bachelor of Science in occupational therapy at the University of Alberta. She worked as an occupational therapist for four years before deciding to become a doctor. In 2003 she got her medical degree from McMaster University.
Sheryl had a personal encounter with a crisis pregnancy when one of her best friends became pregnant. The friend came from a religious family—and getting pregnant outside of marriage was out of line with expectations. "And as much as abortion is also completely out of line with religious expectations," Sheryl says, "there was an attraction to the idea that one could conceal the mistake through an abortion." The friend ended up keeping the baby, and Sheryl has seen first hand how important that decision was for her friend as a woman and mother.
Sheryl has experience doing "D and Es"—dilatation and evacuation after miscarriages. This is the same medical process used after an abortion to remove the fetus from the woman. "When doing a D and E, you have to use very big graspers to get the head, and all the parts coming out. It is little feet and little hands that get me," she says. "These are mini people."
Sheryl is a big believer in the ProWomanProLife mandate: That being pro-life is a pro-woman stand. "How can we empower women to make the right choice? How can we make it less oppressive, less hard?" she asks. "Women need to know there is room for them to be women. There is space and support."
Sheryl has also worked as a resident doctor in a rural Salvation Army hospital outside of Harare, Zimbabwe. She is a practicing gynaecologist in British Columbia.
_____________________________________
Tanya Zaleski
Tanya was born and raised on the South Shore of Montreal, where she completed just shy of a full year of CEGEP (Collège d'enseignement général et professionnel or College of General and Vocational Education) in fine arts.
Her life, she says, is a series of good and bad decisions "which have led me to where I am today." She thinks the journey has allowed her to become less judgmental. "Thank goodness," she laughs, "because I must have been unbearable until I was at least 20 or so." Today, she sums up her philosophy of life this way: "Always believe the best about people, and always try to meet people where they are."
When did Tanya become pro-life? Her mother says she must have been nine or ten, during the Morgentaler proceedings when she first voiced an opinion. She describes the infamous day that Tanya declared, in the presence of dinner guests, that "They should not be allowed to do [abortion]!" or something to that effect. Tanya says her mother, was "disposed to keeping her views to herself, but always allowed us to speak our minds, even when she did not share our stance on a particular issue."
It was years later, at the age of 16 that Tanya converted to Christianity and subsequently moved to St. Catharines, Ontario, where she attended two years of Bible college. At 23, Tanya says she "married foolishly," and got divorced not long after that. Just over five years ago, she moved back to her hometown of Montreal and subsequently became "very unexpectedly pregnant." In May 2005 her baby girl was born. "My boyfriend and I named her Evangelina," she says.
"I've wept with friends and family who have had or were considering abortion. Women need support; women need options. Abortion is like an option vacuum. It is completely unfair," says Tanya.
Tanya is a mom of one and a self-taught, self-employed photographer.
_____________________________________
Teresa Fraser
Teresa Fraser was born and raised in Edmonton. She completed her Bachelor of Arts at Concordia University College of Alberta and went on to do a Masters of Education in the applied psychology program at the University of Calgary. She then earned her qualifications to become a registered psychologist.
While Teresa cannot recall a particular moment when she decided she is pro-life, she does remember that she was not always pro-woman. She distinctively remembers struggling with her identification as a woman. "I remember feeling that to be feminine was to be weak," she says. "I really believed that the differences between the sexes were purely a social construction and that gender differences were something to overcome." She now sees these differences as something to celebrate and feels it is important to understand what makes women different, particularly in light of the problem of abortion.
Teresa views ProWomanProLife as a way of challenging herself and others to examine the choices they are making. She fervently believes an individual's actions have ripple effects that impact others.
"If we do not change direction, we are likely to end up where we are headed," is a Chinese proverb, which she believes challenges us to think about where it is that we want to go and then ask ourselves whether we are moving toward that goal.  It is her hope that ProWomanProLife will be a relevant and realistic voice on abortion in Canada.
She currently works in the Calgary public school system in the area of Educational Psychology and also has a private practice as a therapist to individuals and couples of all ages.
_________________________________
Johanne Brownrigg
Johanne was born in London, Ontario, to francophone parents. Her father's military career brought the family home to Ottawa where she was raised from the age of five. She received a diploma in Finance from Algonquin College and then worked in banking. By mutual agreement with her husband, she stayed home to raise their children with the birth of their first born, who happened to be twin boys. Two daughters were added and another son to bookend the family.
"I attended my one and only pro life meeting at the age of 17 and was unconvinced of the right to force someone to carry a child. I remember my friend's mother's reaction to my position," she recalls. She told me: "But Johanne, it's a BABY. Today, I have her crystal cross tea light holder in my office to remind me of what she said."
Johanne goes on: "My conversion at the age of 24 brought me back to the Catholic Church. Every opinion I had from how I dressed for a date to abortion was turned on its head. I was newly pro life and it became a rock solid position. Starting with the very simple idea that 'it's a baby.'"
When her children were older, she volunteered on a pro life speaker's bureau for a couple of years and wrote humour pieces for her parish's quarterly newsletter. Her mix of empathetic and hilarious (at the same time) opinion and pro life views are frequently expressed in published letters to the editor and in phone calls to local radio talk shows.
Her re-entry into the work force has taken her to various positions with non-profits and medical clerical office work. She's looking forward to blogging for ProWomanProLife to add to the dialogue going on in the other halls of power:  The family home.
_________________________________
Lia Milousis
Lia Milousis first stepped onto the stage of activism at the age of twelve, when a video of her presenting a speech about abortion went viral on YouTube and she started receiving invitations to speak all across North America. Since that time, Lia has continued being a voice for the voiceless, expanding her passion for social justice to include topics like euthanasia and human trafficking, in addition to abortion.
Lia is undeterred in her goal to make abortion both unnecessary and unthinkable.  Her passion to see abortion end in her lifetime, combined with her understanding that the needs of pregnant women must be properly addressed before this will become a reality, has motivated her to write An Inconvenient Life, a book about her experiences as a young pro-life woman.
As a pro-life feminist, Lia brings a unique perspective to her work as a human rights advocate. Her most recent work has centred on the question: Is it possible to be pro-woman, pro-choice, and pro-life? For more information about her and her work, go to www.liamilousis.ca.
Save