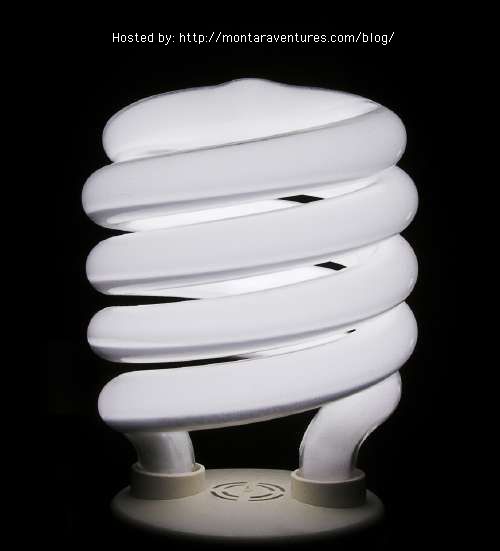 I had heard about Earth Hour but didn't quite remember when it was. On Sunday morning, the power went out in my neighborhood for about three hours: I thought Hydro was enforcing Earth Hour by shutting off the grid. In the end, my husband drove our 12-seater van to the nearest McDonald's for coffee and breakfast. How ironic. We burned fossil fuel to buy non-fair trade coffee at McDonald's of all places, but didn't turn on a single light bulb. We felt quite righteous.
In any case, I have been reflecting on whether or not we should all live like Ethiopians and the difficult issue of taking the so-called moral high ground in matters of environment when our excesses ruined it for developing nations. I just feel squirmy when I hear gainfully employed urban-dwellers complain about everything that made their enviable situation possible. But I digress.
My husband and I are in the process of having our basement finished. It wouldn't be worth a blog entry but for the combined occurrence of Earth Hour and the spilling of our basement's content into our family room. All I will say about that is "Man, that's a lot of Stuff!" Still, we manage, through regular purges and careful spending, to keep our Stuff within the square-footage of our suburban family home. Meanwhile, in a nearby business park, a monstrous self-storage facility is emerging. With drive-through capabilities. I can't help but shake my head in disbelief when I think of the Earth Hour gushing I heard today – "… saved enough power to take Ottawa and Guelph off the grid!" – while our ever growing urban-sprawl boxes are no longer big enough to contain all the Stuff required by the Good Life. We now need to build storage facilities on what used to be prime agricultural land, drive our Stuff there and pay good money so our Stuff will have a decent place to call home. In the meantime, we turn off the energy-efficient light bulbs in our McMansions for an hour and get to feel like a Friend of the Earth.
I don't know. It just doesn't do it for me. (It didn't do it for this guy, either.)